Dongfeng KR 4x2 GVW 11.6 Ton City Distribution Box TrucK Chassis
Dongfeng KR 4x2 GVW 11.6 Ton City Distribution Box TrucK Chassis
Dongfeng

Hubei

30 day

1000 units / year

The Dongfeng KR is a genuinely flexible vehicle for distribution and on-highway light to middle construction.
No matter how you equip your Dongfeng KR, and whatever you put Dongfeng KR to work as, the trucks and services ensure low operating costs.

Le châssis est un châssis composite avec une double propriété de transport et d'ingénierie. La conception du châssis a été conçue pour différentes modifications réservées à l'interface réservée et au trou d'installation. Elle peut être modifiée pour une variété de véhicules spéciaux.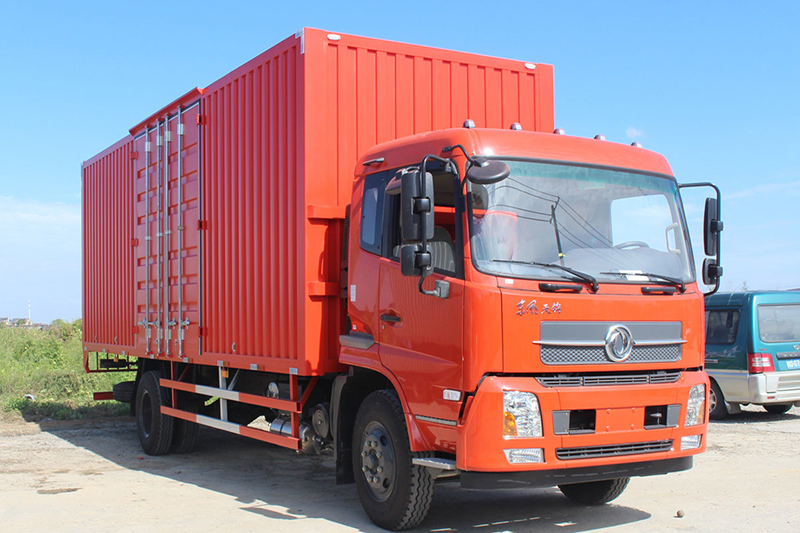 Intérieur de la cabine VRbanausic i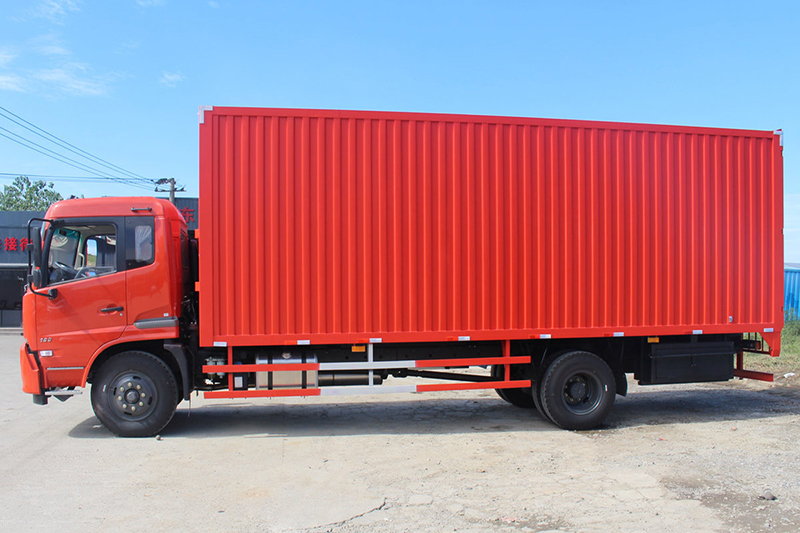 nstrument
planche
Dormir et stocker
espace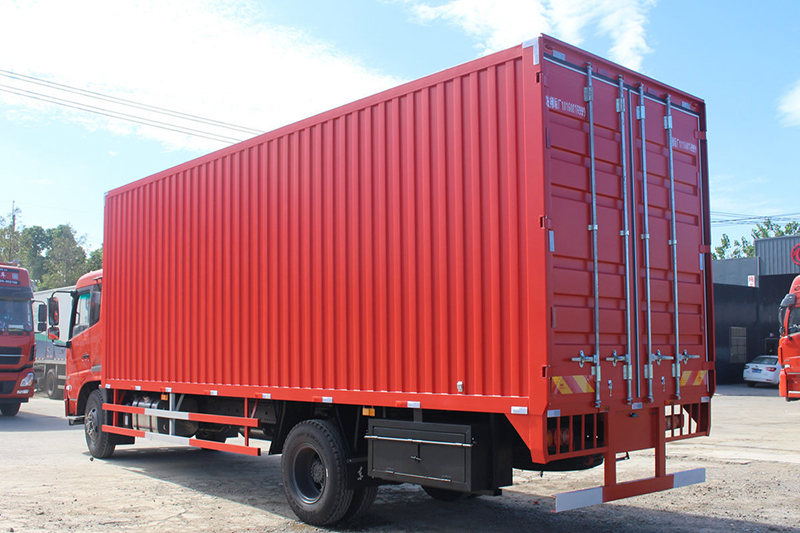 DFH5120XXYB2-KJ4V

DFH5120XXYB2-KJ8V

Cabin

VR bunk Cabin

VR bunk Cabin

Wheelbase (mm)

5600

5600

Box Length (mm)

7100

7100

Engine

EQH160-52

EQH180-52

Transmission

DF6S650

DF6S650

Front Axle

3.6T

3.6T

Rear Axle

8T

8T

4.875

4.11

Frame

232×75×6.5

232×75×6.5

Suspension

11/11+10

11/11+10

Tire

9.00R20

9.00R20

Fuel Tank (L)

200 steel

200

aluminum

Standard

Cruise control \ Remote key \ Running recorder \ Automatic adjusting arm

Left and right Door panel storage box \ Curtain \ Tachograph interface

Indoor sunshade \ A power outlet \ Indoor reading lamp
Airbag seat \ Central lock \ Power window

Option

KR Bunk Cabin \ ISB210 50 \ Air conditioner


10.00R20 Tire \ 10.00R22.5 Tire \ 235/75R17.5 Tire

FCWS \ LDWS \ ACC \ TPMS

Chassis
Large torque output and wide ratio range. Integrated main reducer housing introduces the light weight, high strength and good sealing, high-specification bearing ensures the reliability of transmission parts. The patented lubricating pump technology of middle axle, will effectively prevent the burn-out of bearing.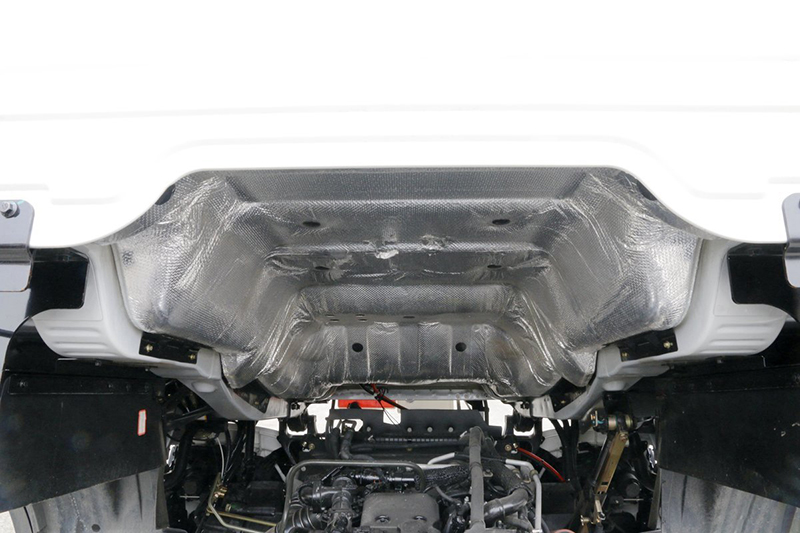 Fully covered acoustic insulation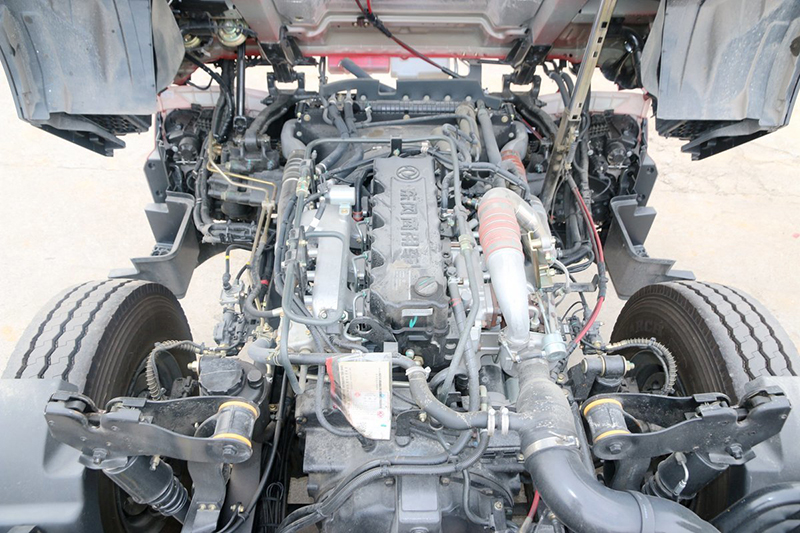 EQH series Engine
Greater torque is better than competitors,Starting fast, good acceleration, powerful climbing performance,

economic range is wider,the vehicle is more fuel-saving

Less noise,more driving comfort

Light dead-weight, suitable for lightweight vehicle design, in order to create more value for customers

Fully electronic high-pressure common rail injection system, easy operation and maintenance, more intelligent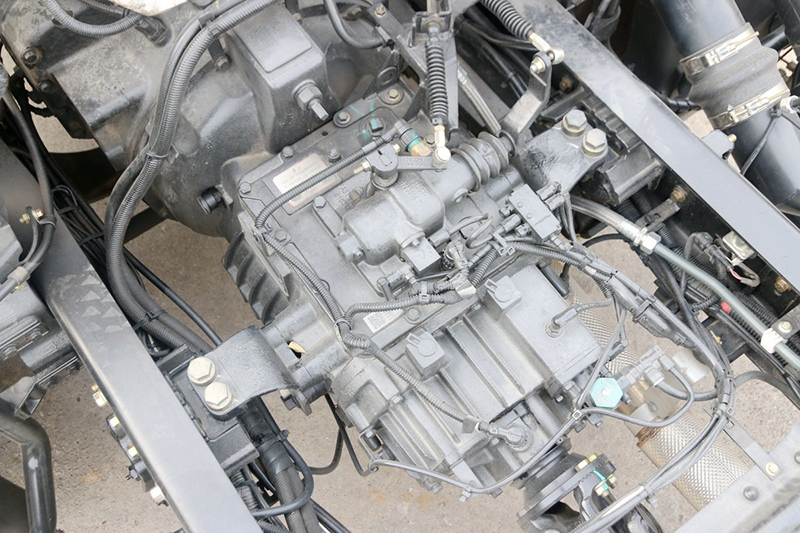 All forward gears are synchronized. The gear shifting is accurate and smooth.
The design of top cover is optimized. The height is reduced, which makes the control more comfortable and suitable for the vehicle arrangement.
Advanced software is used to analyze and optimize the design. This makes the gearbox more advanced and reliable. The light weight design produces more value for customers. Power takeoff is optional on both sides. The max output torque is 650 Nm. Velocity ratio and interface of odometer may be designed as required.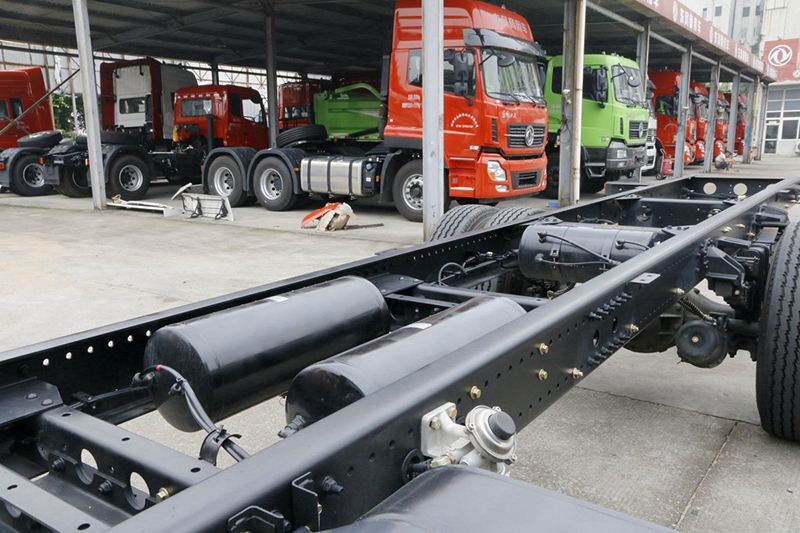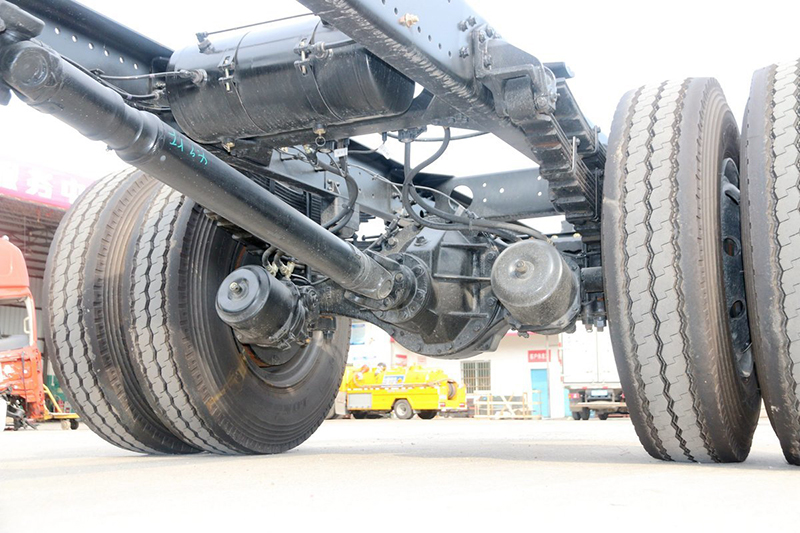 The chassis layout is neat and compact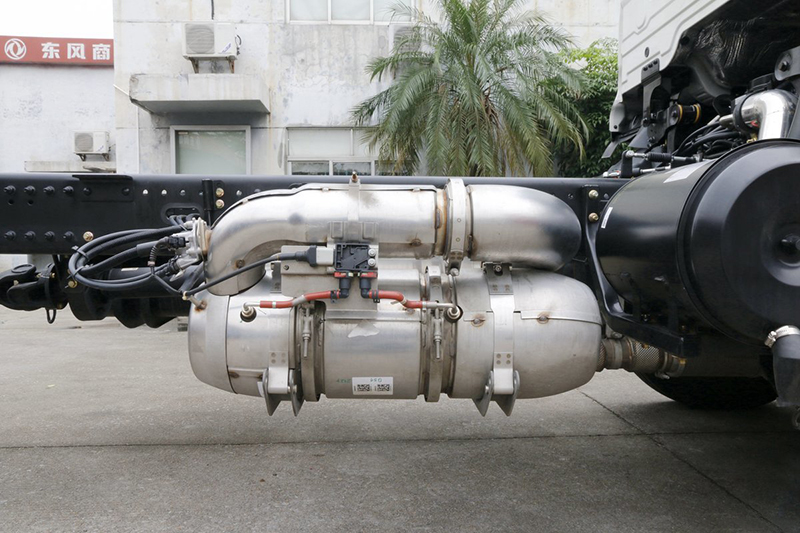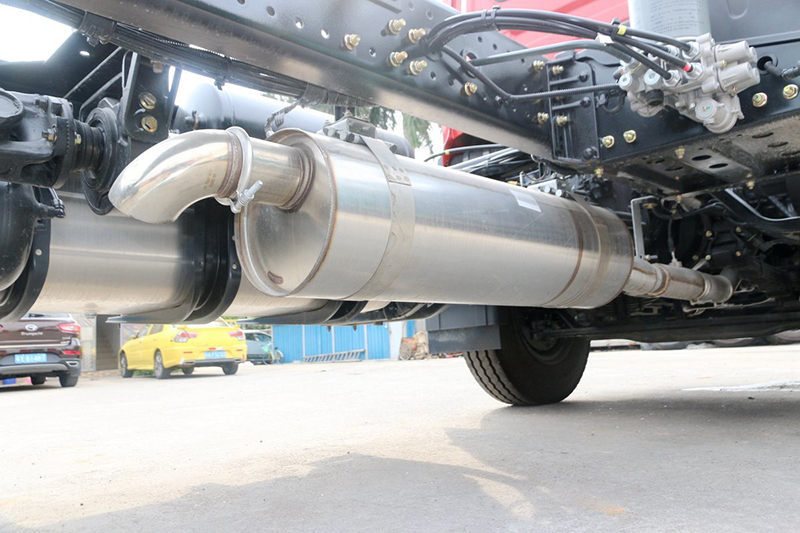 Tail gas treating unit ( Above is Euro V , Below is Euro III )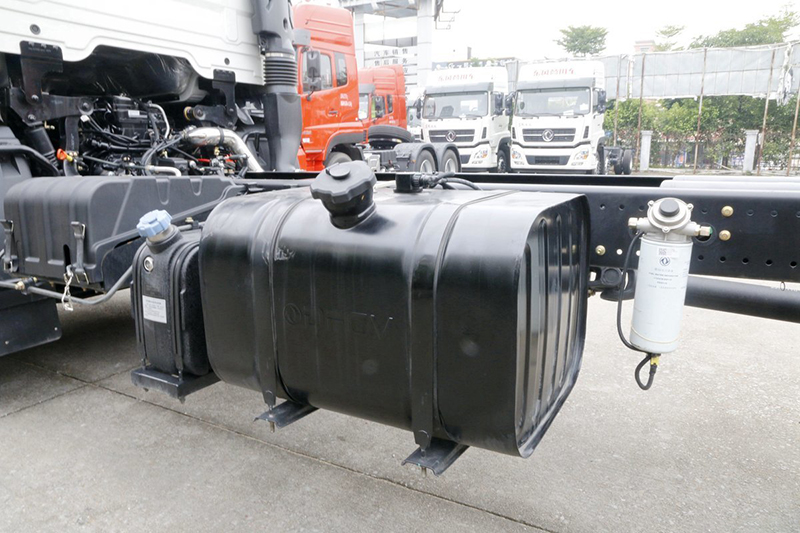 steel fuel tank (option aluminum fuel tank)
Two Style options are available
The modern cab is designed with driver in focus. Comfortable flexible and easy adjustable seating. Easy and safe entrance into the cab. All instruments and controls are easy to read and reach from the drivers position. Good visability, supported by exterior large mirrors. Eqiuped with front window wiper and washer, power-operated windows, airbag, central locking.

The Dongfeng KR\VR is available as left-hand or right-hand drive.
KR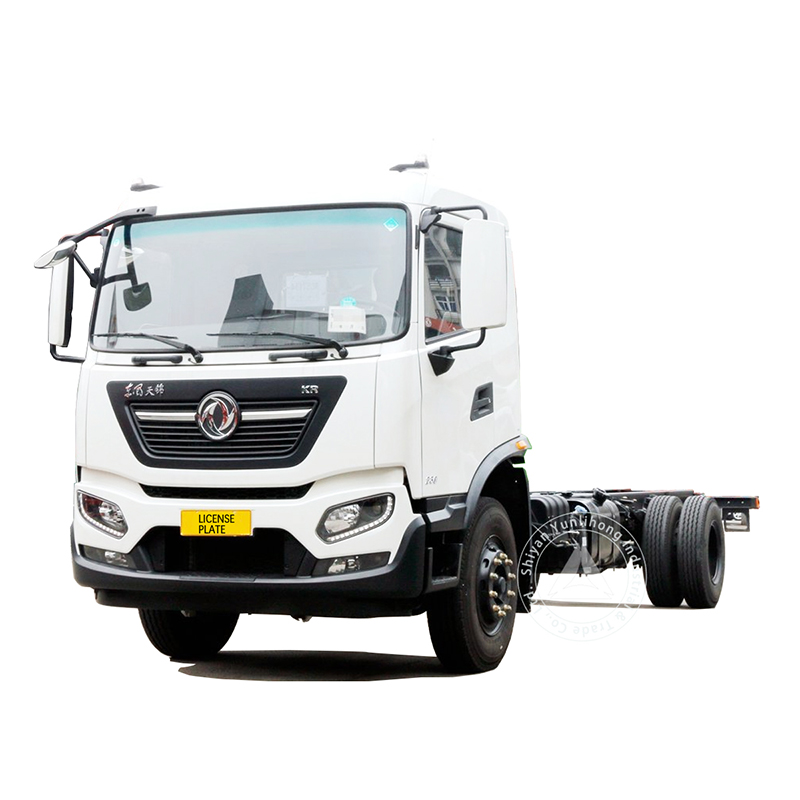 High-tech configuration
1. Safety meets the ecer29-03 standard.
2. Technology configuration: LDWS, FCWS, TPMS, BSD, panoramic image, fatigue detection, AEBS, ACC, LKA, etc.
3.Excellent Internet management system, for the overall deployment of transport to provide a comprehensive solution. And for each vehicle driving information tracking, improve management efficiency.
lightweight
The vehicle has lost more than 600kg, improving the profit space.
fuel saving
Dynamic performance increased by 5%.Engine thermal management, low wind resistance design, dongfeng VECU electronic control, low roll resistance design, direct when + small speed ratio transmission matching, driver evaluation system and other technologies, saving 10% fuel.
long maintenance cycle & high attendance
Assembly system 100,000km maintenance, other parts 50,000km maintenance.It can save 162 hours of maintenance time every year, about 7 days.Increased revenue time.
Cabin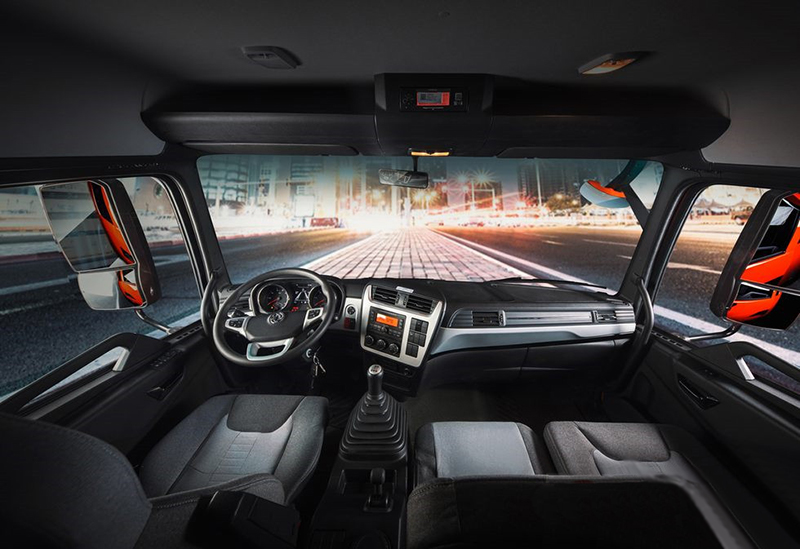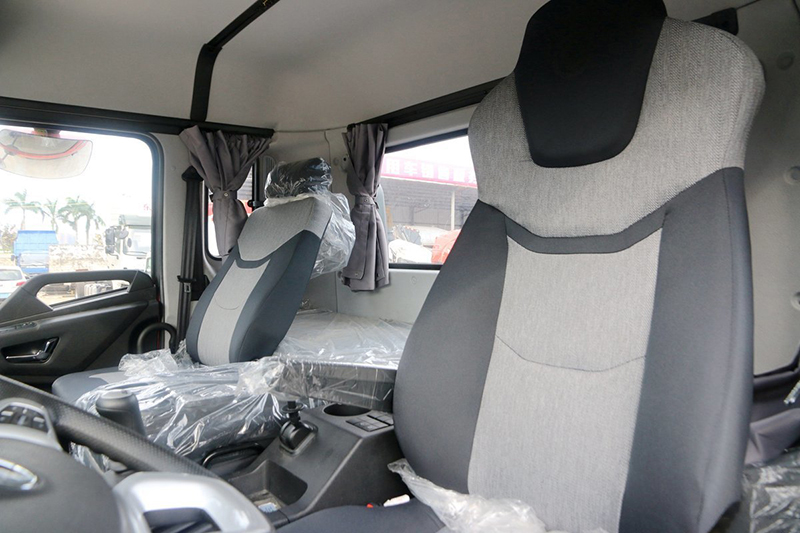 KR cabin interior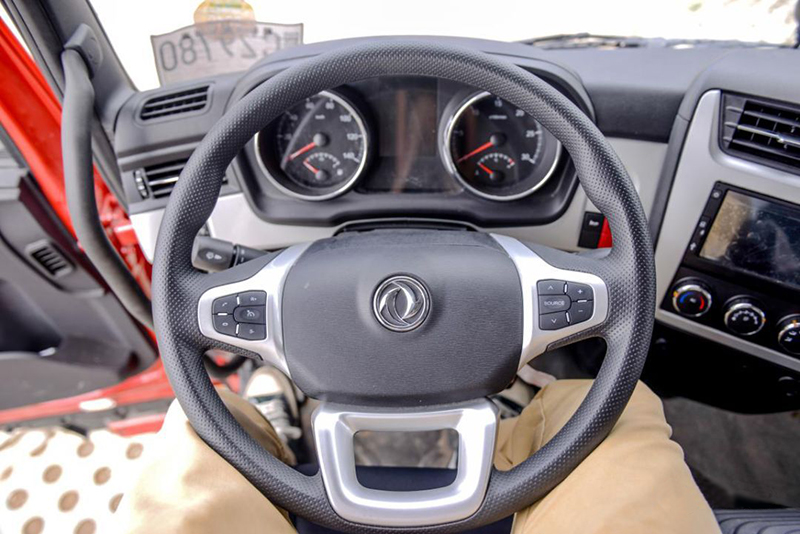 Multi-function steering wheel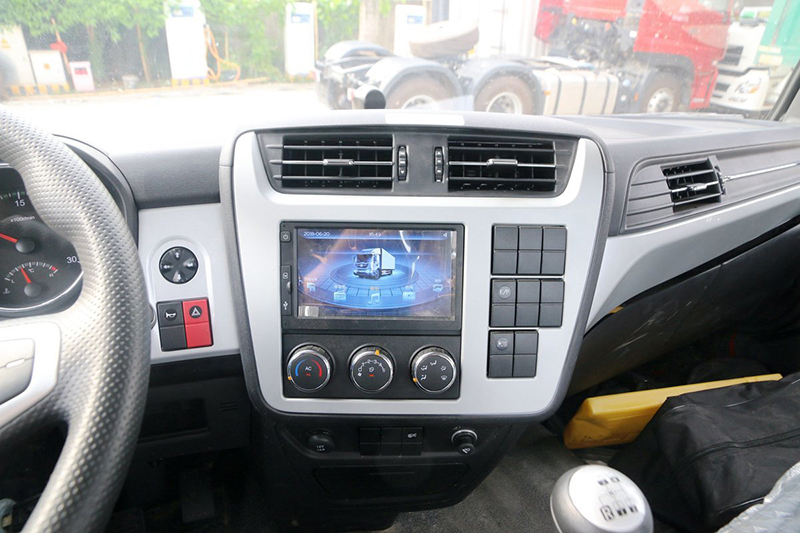 LCD entertainment control screen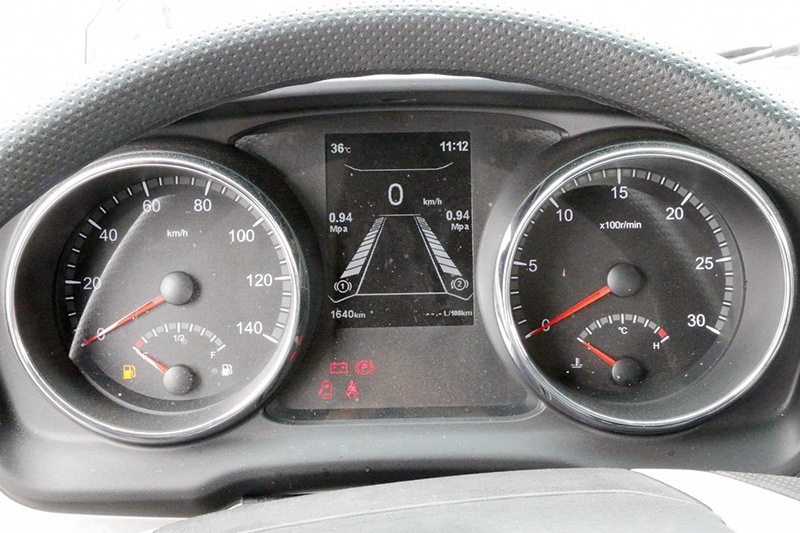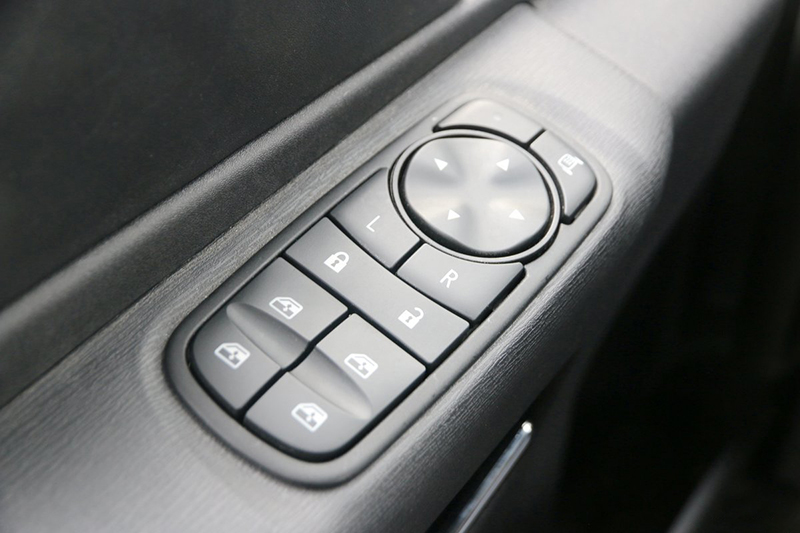 The door key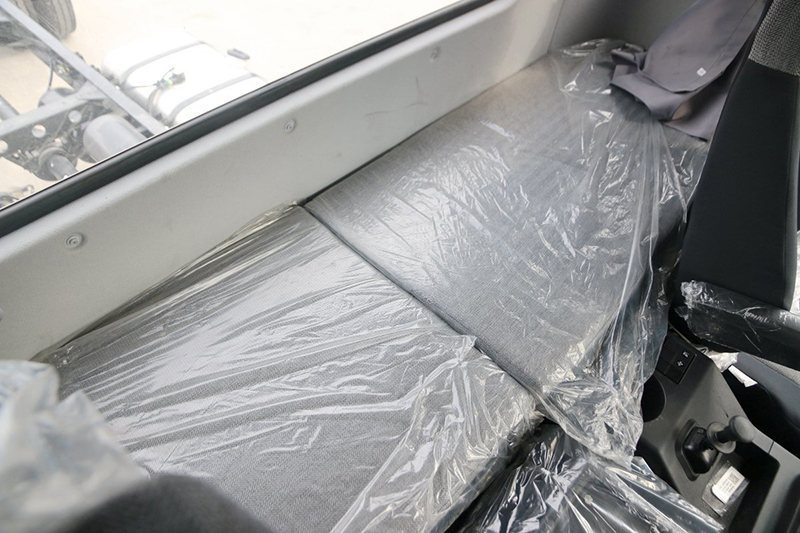 bunk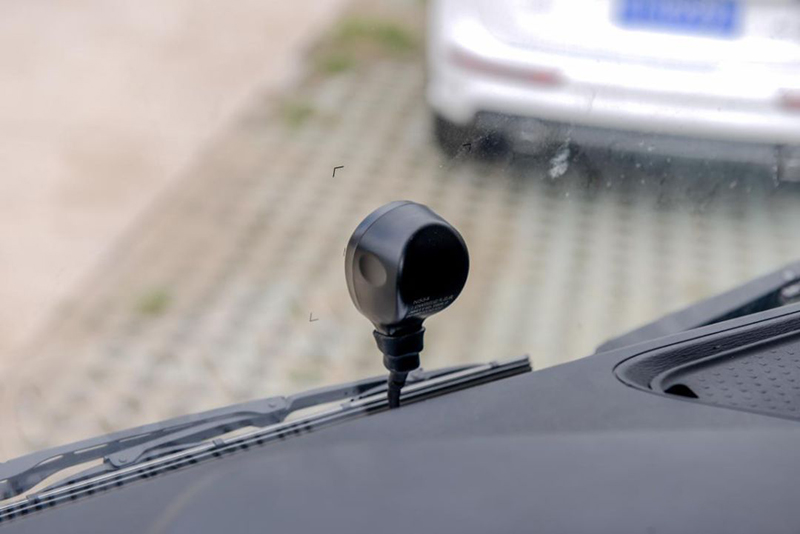 Cruise control radar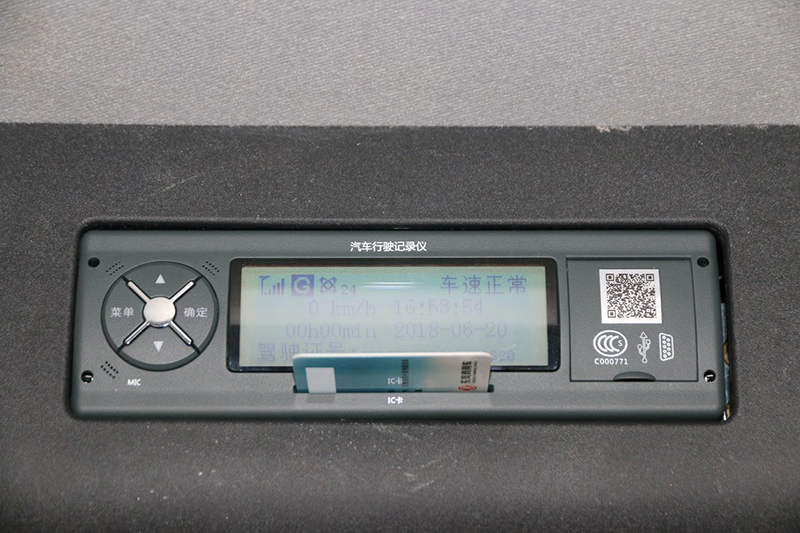 tachographs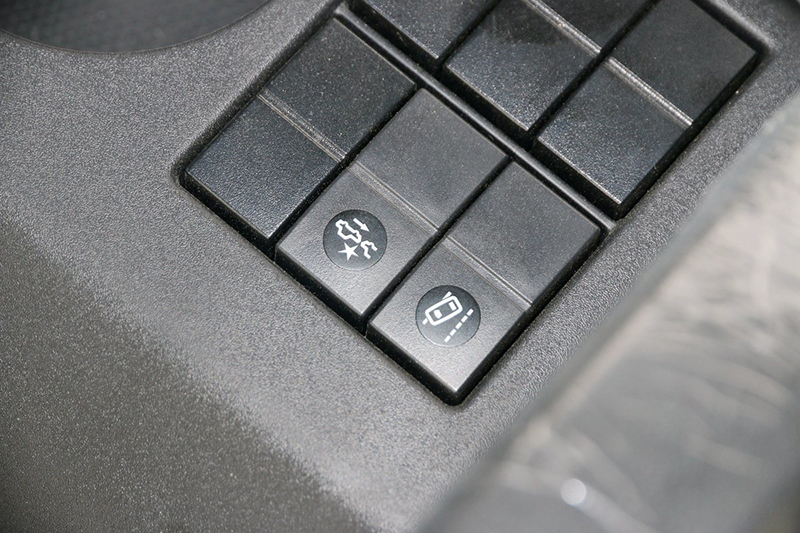 FCW+LDW switch
VR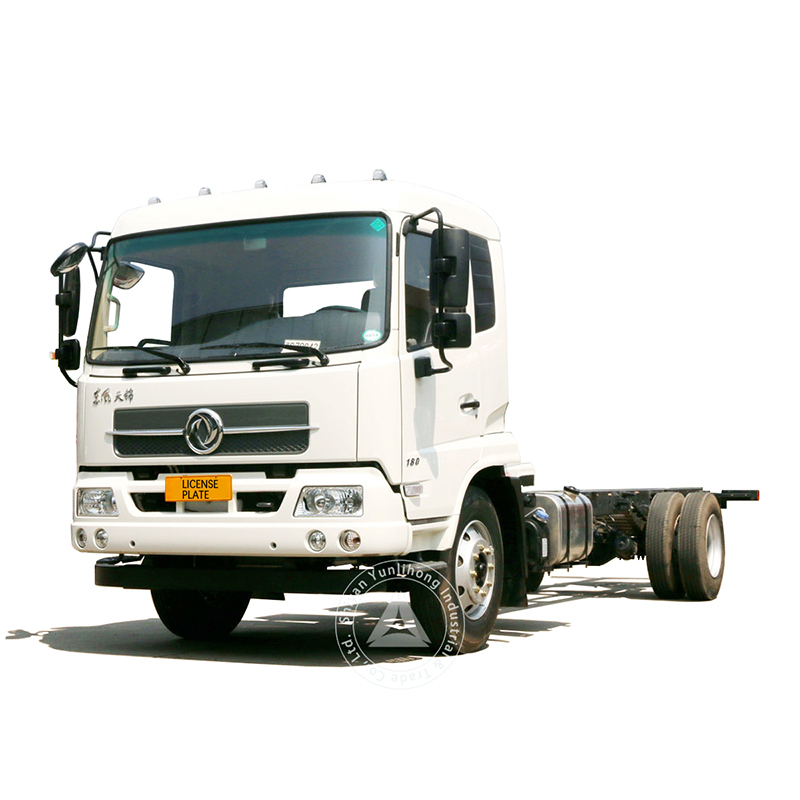 Low purchase cost
Reduced part high-tech configuration, reduced cost.
good mechanical stability
Mechanical structure as the main body, an appropriate amount of electronic structure to enhance the stability of the vehicle.It not only suits the harsh operating environment, but also reduces the money cost and time cost of repair and maintenance.
great potential for modification
The chassis is a composite chassis with dual properties of transportation and engineering.Chassis design has been for different modification reserved interface and installation hole, can be modified for a variety of special vehicles.
Cabin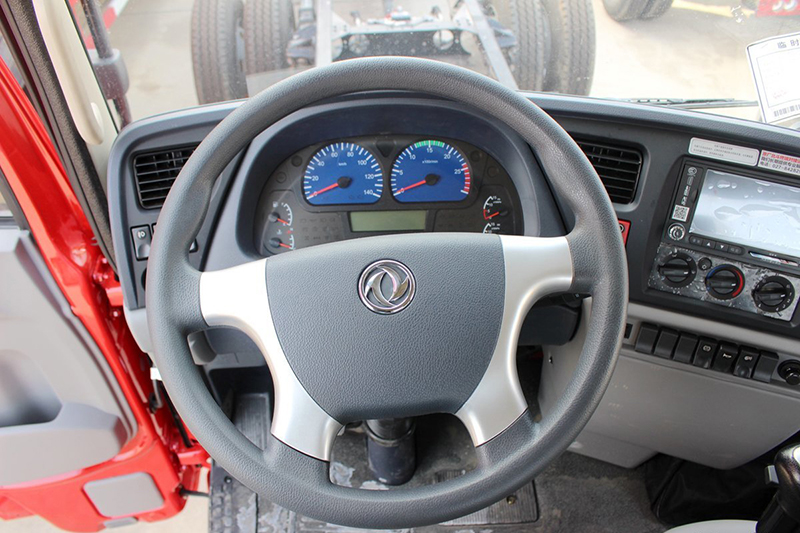 VR cabin interior